Online sessions
Sessions are currently paused while we investigate further funds.
If you would like to speak to a member of the Playwrights' Studio permanent staff team, please email info@playwrightsstudio.co.uk and we would be happy to arrange a meeting.

If you are taking time to work on a script, feeling isolated from the playwriting community, or want to speak to someone more generally about your career, we can match you with a professional playwright or a member of Playwrights' Studio staff for a script surgery or meeting.
Within these 90 minute sessions, you could:
receive feedback on an existing script or extract of a play
discuss a new idea or a thorny creative issue
talk about career planning
get guidance on making funding applications for your professional development

As long as it is within the remit of Playwrights' Studio as a development organisation, nothing is off the agenda. If we aren't able to help, we will be able to put you in touch with other organisations who are better suited to providing the guidance you need.
Online sessions will be delivered by professional playwrights Annie George,
Lewis Hetherington, Martin O'Connor and Stef Smith, as well as Fiona Sturgeon Shea (Creative Director of Playwrights' Studio, Scotland) and Emma McKee (General Manager, Playwrights' Studio, Scotland).
These sessions are for any playwright at any career stage. You do not have to have been commissioned or produced.
These sessions are for playwrights who:
Live anywhere in Scotland, or are from Scotland and live elsewhere
Playwrights who have recently received support from Playwrights' Studio (within the last 18 months) or who are currently in receipt of support from one of our other Programmes
As they are currently under-represented within some of our Programmes, we particularly welcome:
Playwrights based outside the central belt of Scotland and, more specifically, the main cities of Glasgow and Edinburgh
Playwrights from Black, Asian or Minority Ethnic backgrounds
Playwrights with disabilities. This can be a physical disability, learning disability or mental health condition
Women playwrights
Playwrights writing in Gaelic or Scots

We intend to use video calls for these sessions, if you have any questions or concerns about your access to this technology before you apply, please feel free to email us on
info@playwrightsstudio.co.uk.
How to apply
Click the button below to be taken to a simple application form on Submittable. Select 'Online Sessions' from the menu. You will then be prompted to sign in or create an account for Submittable.
To help you prepare your application, feel free to download this information in a Word document or PDF.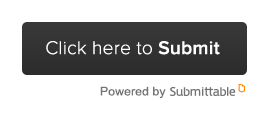 Alternatively, you can provide the following information in an emailed attachment to info@playwrightsstudio.co.uk:
Contact details (including name, address and mobile number)
Any communication and/or access needs that we should be aware of
Which script, issue or idea would you like to discuss? (250 words maximum). If you are applying for a script surgery to receive feedback, please attach or upload your script or script extract.

Please include a synopsis and character descriptions at the top of your extract, as well as page numbers.

A short paragraph about your background. (150 words maximum) Alternatively, you can upload or attach a CV
Preferred date (Friday 10 April, Friday 17 April or no preference)
Whether you will be writing and/or speaking in English, Gaelic or Scots (you can apply in any of these languages)

You will receive an acknowledgement from Submittable or from Playwrights' Studio (if applying be email) confirming the submission of your application.
Deadline: Sessions are currently paused
Depending on demand, we will review the availability and regularity of these surgeries and meetings. If you are interested in an online session and cannot commit to these dates, please get in touch with us by email on info@playwrightsstudio.co.uk.
How we will make our selections
All submissions will be read by Playwrights' Studio staff who will assess your needs and match you with an appropriate playwright or professional, who will be paid for their time.
We will support as many playwrights as possible within the resources we have available.