Stage to Page
Stage to Page is a voluntary collective of writers, directors and actors who meet monthly to conduct short public workshops of scenes from brand new plays.
This exploration of new writing is an opportunity for writers to be actively involved in an exciting workshop process, hear their work being read and get feedback from directors, actors and the audience.
It is led by a different guest each month, drawn from Scotland's thriving community of writers, directors and theatre practitioners.
Stage to Page is facilitated by Amanda Beveridge, Alex Cox, Hazel Ann Crawford, Jack Dickson, Ian Grieve, Linda Duncan McLaughlin, Kirsty Miller, Beth Morton and Julie Tsang with administrative support from Playwrights' Studio, Scotland.
When is Stage to Page on?
Stage to Page usually takes place on the last Monday of each month at 7pm, in the CCA, 350 Sauchiehall Street, Glasgow, G2 3JD, although sometimes the collective venture out to other cultural venues across the city. We ask everyone attending Stage to Page to pay a £3 entry fee which contributes to the cost of running the event. The diary for Stage to Page in 2020 is:
Monday 20 January | CCA
Submission Deadline: Friday 10 January, 5pm
Guest: Amy Liptrott, Associate Director at Pitlochry Festival Theatre
Monday 17 February | CCA
Submission Deadline: Friday 7 February, 5pm
Guest: Ann Marie DiMambro, Playwright (Tally's Blood, Brothers of Thunder and The Letterbox)
Monday 30 March | CCA
CANCELLED
Monday 27 April | CCA
CANCELLED
Monday 1 June | Gilmorehil G12, University of Glasgow
CANCELLED
Monday 29 June | CCA
CANCELLED

Monday 27 July | CCA
CANCELLED

**No Stage to Page event in August**
Monday 28 September | CCA
CANCELLED

Monday 26 October | CCA
CANCELLED
Monday 23 November | CCA
CANCELLED

**No Stage to Page event in December. Christmas drinks TBC**
What happens at Stage to Page?
Stage One
Writers submit scenes. (Ten days before the event.)
Directors are selected (up to ten days before the event)
Stage Two
Scenes are read anonymously by our guest and three will be selected to receive a short, one-hour workshop on the night of Stage to Page.
Stage Three - On the night!
6pm - Playwrights and directors arrrive to meet with industry guest.
6.30pm - Actors and observers arrive, pay their £3 contribution then actors put their names in envelopes that describe the gender & age of the characters that best suit them.
7.00pm - Guest and evening introduced. Scenes are cast at random.
7.30-8.30pm - Scenes are developed for an hour in open rehearsals.
8.30-9.45pm - After a quick refreshment, scenes are read by the actors for the whole group. The Guest will then invite comment and feedback on the scenes.
How do I get involved?
Writers
Each submitted scene should read between 5 - 10 minutes (roughly 8 pages). You should read your piece aloud to check the timing fits within the limit.
Each submitted entry should be formatted as follows:
12pt font of your choice, but simple is best. No Wingdings.
Please include page numbers on your submission.
Double-line spaced.
No more than 8 pages long (excluding a single title page, if you like).
Playwrights' name must NOT appear on the script.
In addition, writers should submit character descriptions, a short synopsis and up to three questions they would like to ask of the observers on the night. These should be added to your scene to make one document. Please specify any vital casting information, such as required accent and character age at this point.
Submissions are anonymous. Please do not include your name anywhere on the document.
As of July 2018, we will be accepting Stage to Page submissions via Submittable. If you're having problems with Submittable, please contact info@playwrightsstudio.co.uk before the deadline.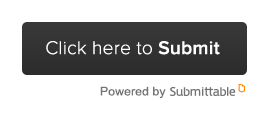 Please note, writers may only submit a maximum of one scene per month. If your scene is selected, you will not eligible to submit for the following month (even if it's a different scene).
Directors
We are keen to hear from directors who have an interest in exploring new writing. Directors will be paired with the chosen writers and given the scripts before the event. You will get a chance to talk with the writer and discuss the script before the workshop.
If you are a director and would like to volunteer for Stage to Page then please send your CV to: info@playwrightsstudio.co.uk.
Actors
If you are an actor and would like to experiment with new writing, then please come along. The casting breakdowns are available on the night. Simply put your name down for as many parts as you think you are suitable for.
Please think about the character descriptions provided by the writer before putting yourself forward for a part.
We will cast the scenes by pulling names out of an envelope.
Observers
We encourage people to come along to observe the workshops, hear the reading and take part in the discussion.
Stage to Page on Facebook and Twitter
Please join the Stage to Page Facebook group and follow them on Twitter to continue the conversation or hear about similar events across Scotland.